Find companies providing Embedded Software ervices
51 results found See AllSend Email to All
India
iWave Systems, an Embedded Services Offering company focuses on standardized SOMs / SBCs, FPGA IPs & Custom Design Services.
Services
Hardware Design Services, Software Design Services, FPGA Design Services
View vendor page
UK
Applied Software Engineering Limited (ASE), one of the UK's leading outsourced embedded software and hardware development companies, providing outsourced development for both bespoke and customized embedded software and hardware to a wide range of industries.
Services
Embedded Software Development, Embedded Hardware Design And Development, Hardware Manufacturing
View vendor page
USA
Software Design Solutions develops high-quality software for embedded systems. Their areas of expertise include workstation applications, user interface design, and software process improvement.
Services
IoT Development, Engineering Consulting
View vendor page
USA
Softeq is a full-stack development service provider. We build custom software, embedded electronics, and devices for startups and large corporations.
Services
Hardware Design, Development of Embedded Systems
View vendor page
Sweden
BitSim is a design house focusing on Imaging and Data Acquisition, the only certified Xilinx partner in the Nordic countries.
Services
Electronic Design Services, FPGA Design, Embedded Software Design Service, PCB Layout
View vendor page
USA
Critical Link develops embedded solutions – System on Modules (SOMs) and imaging platforms – for a wide range of industrial applications.
Services
Production-Ready Board Design, Industrial Imaging Design, Systems Engineering, Hardware & FPGA Design Capabilities, Software Development, Prototyping & Manufacturing/Assembly
View vendor page
USA
AED provides software and electronic hardware product development services for government agencies and private industry.
Services
Project Definition & Scope, Electronics Hardware Development, Firmware/FPGA Design, Rapid Prototyping & Small-Volume Manufacturing, Custom Software Development, Testing & Support
View vendor page
USA
ASIC and FPGA Design services from concept to production.
Services
ASIC and FPGA Design, Computer Vision, Deep Learning, RADAR/LIDAR vision and signal processing, Communications
View vendor page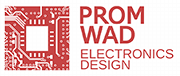 Belarus
Promwad is a software & hardware product developer to create your new product from idea to mass production.
Services
Hardware development, Embedded software development, FPGA design services, Industrial and mechanical design, Manufacturing support, R&D for innovative solutions in DSP, wireless communication & neural networks
View vendor page
USA
Mistral is a technology design and system engineering company providing end-to-end services for product development and deployment.

Services
PCB Layout and Analysis, Electronic Hardware Design, FPGA Design Services, RF Design Services, Embedded Software Development, RADAR and Signal Processing Applications
View vendor page