Design and Manufacturing Services
Find here Electronic Manufacturing Services, EMS companies, Electronic Contract Manufacturing Companies, Electronics Manufacturing Companies and Electronics Manufacturing services
49 results found See AllSend Email to All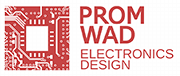 Belarus
Promwad is a software & hardware product developer to create your new product from idea to mass production.
Services
Hardware development, Embedded software development, FPGA design services, Industrial and mechanical design, Manufacturing support, R&D for innovative solutions in DSP, wireless communication & neural networks
View vendor page

Canada
DEI Engineering is a leading provider of electronic product development services, that take your product from idea to production.
Services
Turnkey Product Development, Product Concept / Industrial Design, Hardware / PCB Design, Software Development, System Integration, Consulting
View vendor page
USA
Orchid Technologies Engineering and Consulting, Inc. is a full-service electronic product development company. Our entire business is the design of custom electronic products for our nation-wide clients.
Services
Electronic Hardware Architecture and Design, FPGA and CPLD Design, Embedded Design and Software Design, Circuit Board Layout and Routing, Prototype Manufacturing and Checkout Support, Approvals Testing
View vendor page

30 years producing Semiconductor test solutions (Hardware and Software). Design, Simulation, Manufacture, Assembly, Test Development and more, all by Synergie-CAD.
Services
Full Turn-key, Semiconductor Test board Design and Simulation, PCB Manufacture and Assembly, Test Development, Wafer Probe solutions, Burn-in Systems
View vendor page
UK
ByteSnap Design's award-winning engineers have expertise ranging from Android application development through to electronics hardware design.
Services
Embedded Firmware Development, CPU and SoC Capabilities, Electronic Board Design, FPGA Development, Manufacturing Support
View vendor page
Singapore
Flex is the Sketch-to-Scale™ solutions provider that designs and builds Intelligent Products for a Connected World™.
Services
Concept Design, New Product Introduction, Supply Chain, Distribution, Logistics
View vendor page
USA
We are a worldwide provider of integrated electronic manufacturing services.
Services
Engineering Solutions, Manufacturing and Fulfillment Solutions
View vendor page
UK
Applied Software Engineering Limited (ASE), one of the UK's leading outsourced embedded software and hardware development companies, providing outsourced development for both bespoke and customized embedded software and hardware to a wide range of industries.
Services
Embedded Software Development, Embedded Hardware Design And Development, Hardware Manufacturing
View vendor page
USA
Softeq is a full-stack development service provider. We build custom software, embedded electronics, and devices for startups and large corporations.
Services
Hardware Design, Development of Embedded Systems
View vendor page
Sweden
BitSim is a design house focusing on Imaging and Data Acquisition, the only certified Xilinx partner in the Nordic countries.
Services
Electronic Design Services, FPGA Design, Embedded Software Design Service, PCB Layout
View vendor page