Design and Manufacturing Services
Find here Electronic Manufacturing Services, EMS companies, Electronic Contract Manufacturing Companies, Electronics Manufacturing Companies and Electronics Manufacturing services
46 results found See AllSend Email to All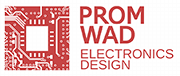 Belarus
Promwad is a software & hardware product developer to create your new product from idea to mass production.
Services
Hardware development, Embedded software development, FPGA design services, Industrial and mechanical design, Manufacturing support, R&D for innovative solutions in DSP, wireless communication & neural networks
View vendor page
USA
Orchid Technologies Engineering and Consulting, Inc. is a full-service electronic product development company. Our entire business is the design of custom electronic products for our nation-wide clients.
Services
Electronic Hardware Architecture and Design, FPGA and CPLD Design, Embedded Design and Software Design, Circuit Board Layout and Routing, Prototype Manufacturing and Checkout Support, Approvals Testing
View vendor page
Switzerland
Enics is one of the biggest Electronics Manufacturing Service provider in the world.
Services
Electronics Manufacturing Services, Supply Chain Management: Supply Quality, Delivery Flexibility and Security; Managed Total Cost
View vendor page

Israel
Mulberry1 provides R&D outsourcing Projects and solutions ranging from hardware, FPGA,software, mechanics and turnkey solutions for a wide range of applications.
Services
Full Turnkey, Hardware – Board Design, SW Embedded, FPGA Design, NPI/Mechanical
View vendor page
USA
Located in San Diego CA, Boston MA and Guadalajara Mexico, A2e Technologies is an Electronic Design Services (EDS) firm providing custom embedded design and product development services to Industry and Government.
Services
Embedded Hardware Design, FPGA Design, Embedded Software Design Services, PCB Layout, Manufacturing Services
View vendor page
USA
PARPRO is a full service design & manufacturing company with an emphasis on ODM solutions.
Services
Hardware System Design, PCB Design Services & Schematic Capture, Firmware Design, OEM & ODM Services, Full Turn-Key Manufacturing
View vendor page
Embedded Product design company with end to end capability from Ideation to Productization and Mass Manufacturing.


View vendor page
Taiwan
Titoma - Design For China Manufacturing, helps B2B companies with the complete design and manufacturing of their custom embedded devices.
View vendor page
UK
Dothex offers embedded software development, electronic circuit design and embedded system product development for start-ups and companies.
View vendor page
Germany
System supplier for embedded electronics. Hardware-, Firmware-, Software- development, EMS and assembly of complete devices as service provider.
View vendor page