Find companies providing FPGA design services
Find here a list of FPGA design companies, FPGA design services, FPGA services, FPGA consulting services and FPGA design consultant
55 results found See AllSend Email to All
Spain
Intigia provides FPGA and embedded software design services in compliance with functional safety standards when required (avionics, space, automotive).
Services
FPGA, Embedded Software, Hardware, Compliance with functional safety standards
IP Cores
Deep Learning Accelerators
View vendor page
USA
ASIC and FPGA Design services from concept to production.
Services
ASIC and FPGA Design, Computer Vision, Deep Learning, RADAR/LIDAR vision and signal processing, Communications
View vendor page
Hungary
CCS provides engineering services to reduce cost, power consumption, and size of electronic products while securing the required supply chain.
Services
Design Audit Service, Purchase Consulting, FPGA Implementation
View vendor page
USA
AED provides software and electronic hardware product development services for government agencies and private industry.
Services
Project Definition & Scope, Electronics Hardware Development, Firmware/FPGA Design, Rapid Prototyping & Small-Volume Manufacturing, Custom Software Development, Testing & Support
View vendor page

Israel
Mulberry1 provides R&D outsourcing Projects and solutions ranging from hardware, FPGA,software, mechanics and turnkey solutions for a wide range of applications.
Services
Full Turnkey, Hardware – Board Design, SW Embedded, FPGA Design, NPI/Mechanical
View vendor page
USA
Located in San Diego CA, Boston MA and Guadalajara Mexico, A2e Technologies is an Electronic Design Services (EDS) firm providing custom embedded design and product development services to Industry and Government.
Services
Embedded Hardware Design, FPGA Design, Embedded Software Design Services, PCB Layout, Manufacturing Services
View vendor page
USA
Orchid Technologies Engineering and Consulting, Inc. is a full-service electronic product development company. Our entire business is the design of custom electronic products for our nation-wide clients.
Services
Electronic Hardware Architecture and Design, FPGA and CPLD Design, Embedded Design and Software Design, Circuit Board Layout and Routing, Prototype Manufacturing and Checkout Support, Approvals Testing
View vendor page

United States
eInfochips accelerates embedded system hardware design services with fully tested reference designs and EVMs. Enabled hardware designs for cockpit display units, wearables, medical devices, industrial grade products, video processing units, cameras, surveillance devices, and more.
Services
ASIC, FPGA Design and Development – Silicon Engineering Services, Hardware Design – Embedded System Engineering Services, System Software, Software Engineering, New Product Development
View vendor page
India
iWave Systems, an Embedded Services Offering company focuses on standardized SOMs / SBCs, FPGA IPs & Custom Design Services.
Services
Hardware Design Services, Software Design Services, FPGA Design Services
View vendor page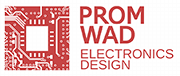 Lithuania
Promwad is a software & hardware product developer to create your new product from idea to mass production.
Services
Hardware development, Embedded software development, FPGA design services, Industrial and mechanical design, Manufacturing support, R&D for innovative solutions in DSP, wireless communication & neural networks
View vendor page